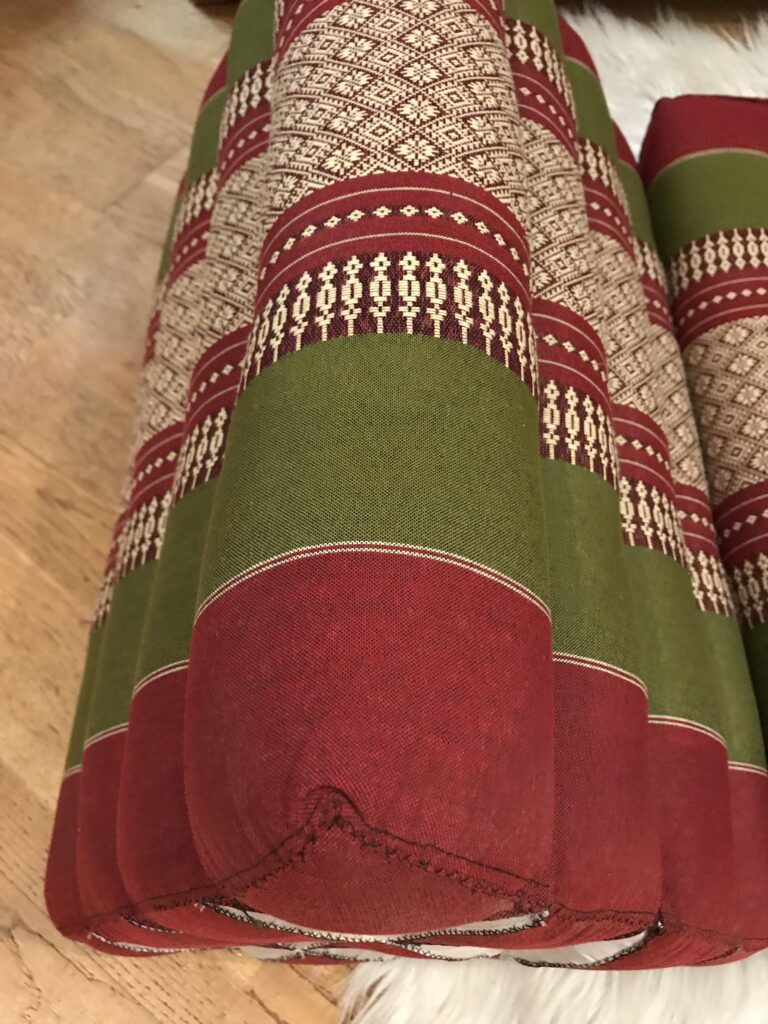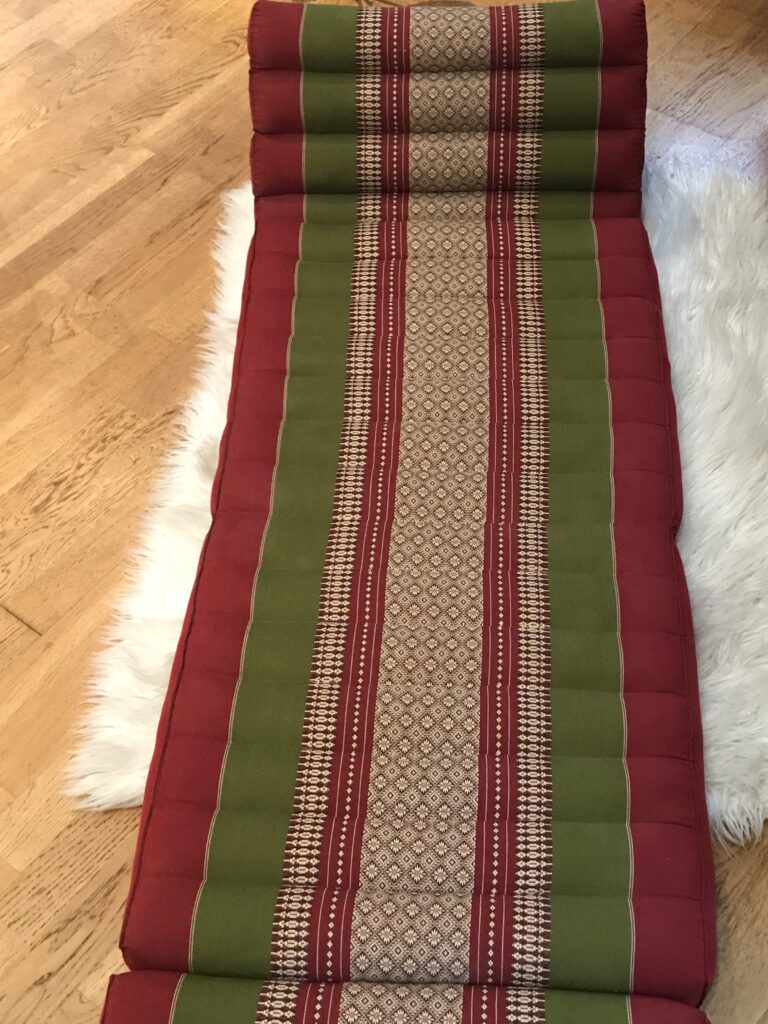 This beautiful Thai Triangle Mat three fold can be used for indoor as well as outdoor uses.
The natural 100% cotton is used for the outside material which is stuffed with 100% Kapok cotton.
Thai Triangle Mat make good use for stretching and a lot of yoga exercises. It can also be use for massages as well to give you more ideas on how this is versatile in it uses.
Let's get in the WELLNESS zone, you DESERVE it.
Fill in form to get more information about ordering.