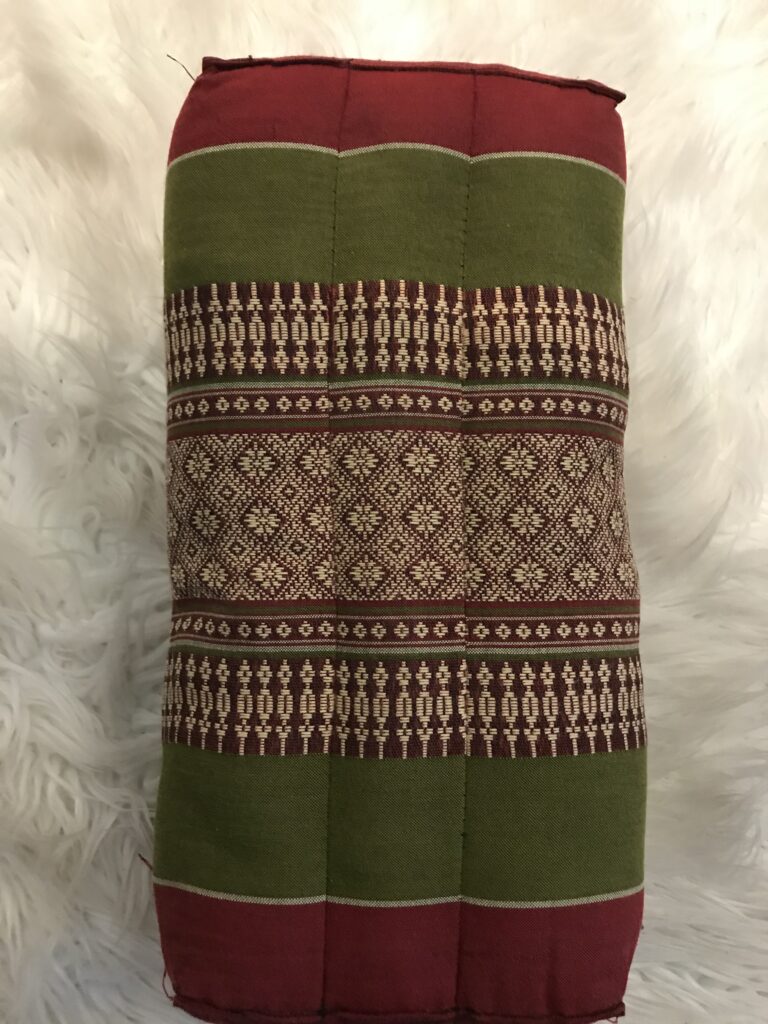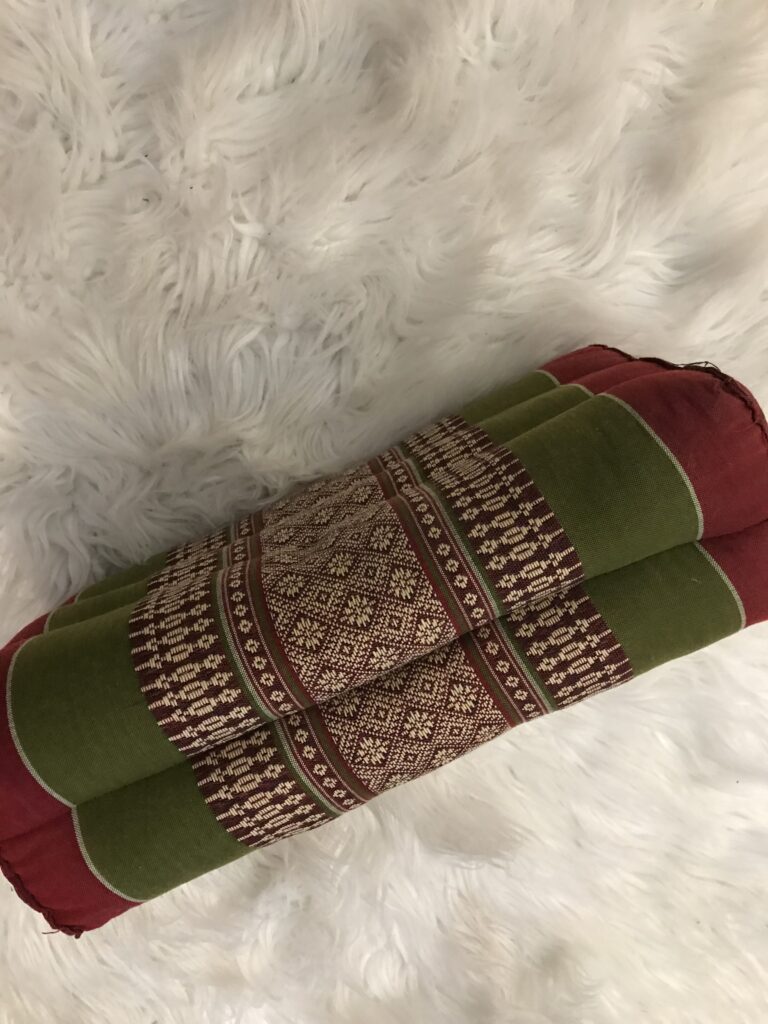 This beautiful yoga block pillows will inspire your yoga experience.
This Thai pillow is enjoyed for its practical usefulness and flawless beauty, by yoga practitioners, massage therapists, as well as artists and designers.
It is handmade which means it is tightly stuffed with 100% natural Kapok cotton material. 
There are many benefits to owning the Thai block yoga pillow: They are strong enough for support during standard yoga positions, yet gentle enough to be used as a sitting cushion or for stretching and aligning the spine. 
Take charge of your life and start living WELLNESS because you DESERVE it.
Fill in form to get more information about ordering.